Take this hypothetical scenario: Your company is a major consumer electronics brand, and suddenly a user finds that one of your flagship products has a battery defect. Although an extremely rare issue, the press quickly picks up on the defect, leading to many users submitting support inquiries of whether they should expect their device to have any issues.
Your agents are flooded with these inquiries, but do not know how best to respond.
To help your leadership team glean customer concerns and conversation topics, Sapling provides Trends, a tool that provides high-level insights into agent conversations. By using natural language processing techniques, trends can identify anomalous topics for each day over the previous month and make it easy for managers to identify where additional documentation and knowledge base information should be created.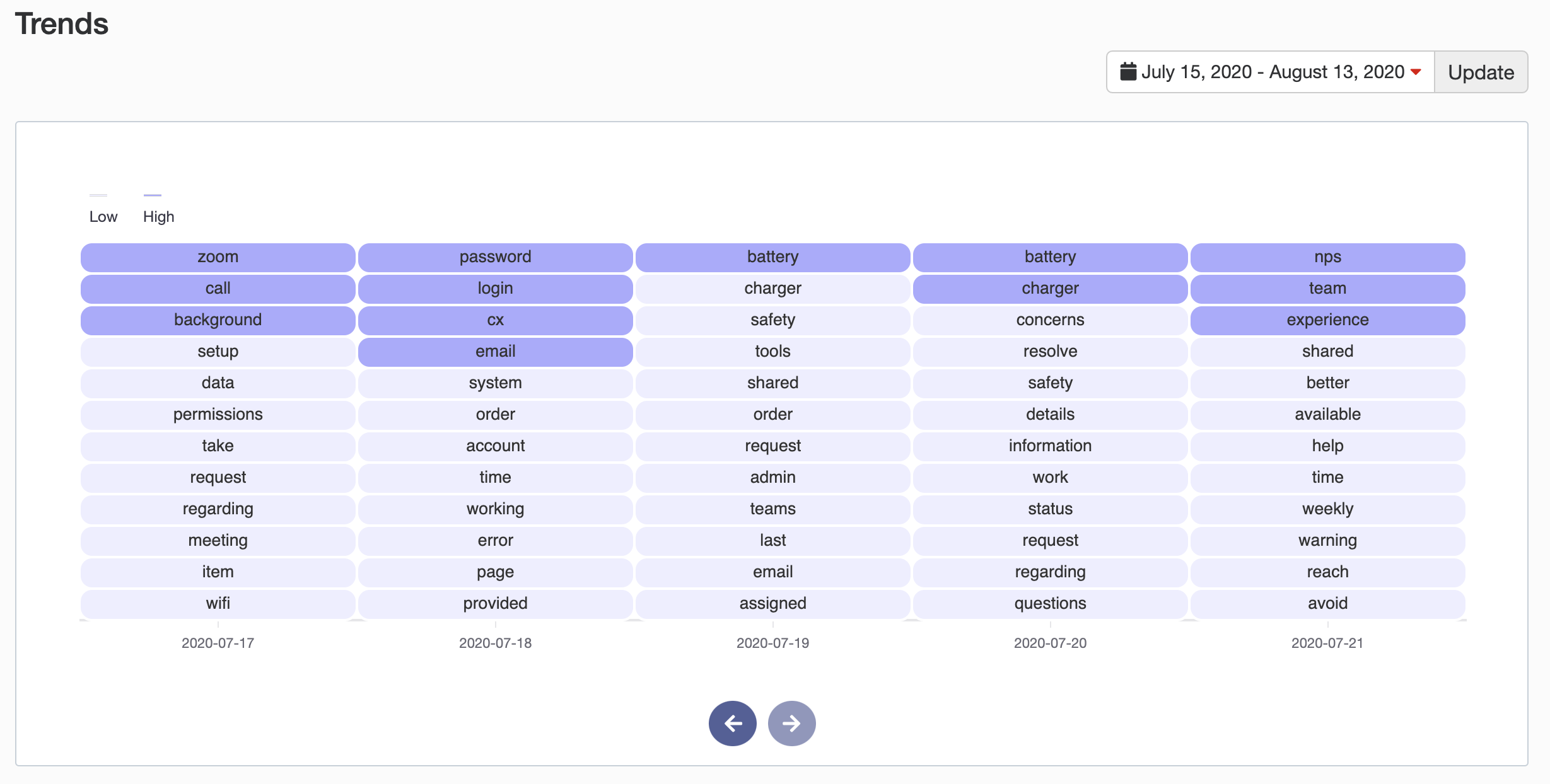 Trends is now available for teams with Enterprise subscriptions. Please contact support@sapling.ai to get started.